Our focus is on gifts that communicate the love & care between people so we were brainstorming ideas for wishing someone well who is going through a rough patch. Headache candles came to mind, candles that alleviate stress and clear your head are a nice gift for that stressed out friend, mom, sister or coworker.
Just Look at this cheerful candle. I wish you could scratch and sniff this photo. If you could you might say Aaahh.. sighing deeply as the lavender worked its magic on your nerves & the peppermint and eucalyptus cleared your head. We accidentally created our new favorite everyday candle, none of us in the studio can walk past it without stopping to smell the Lavender, Eucalyptus Peppermint goodness.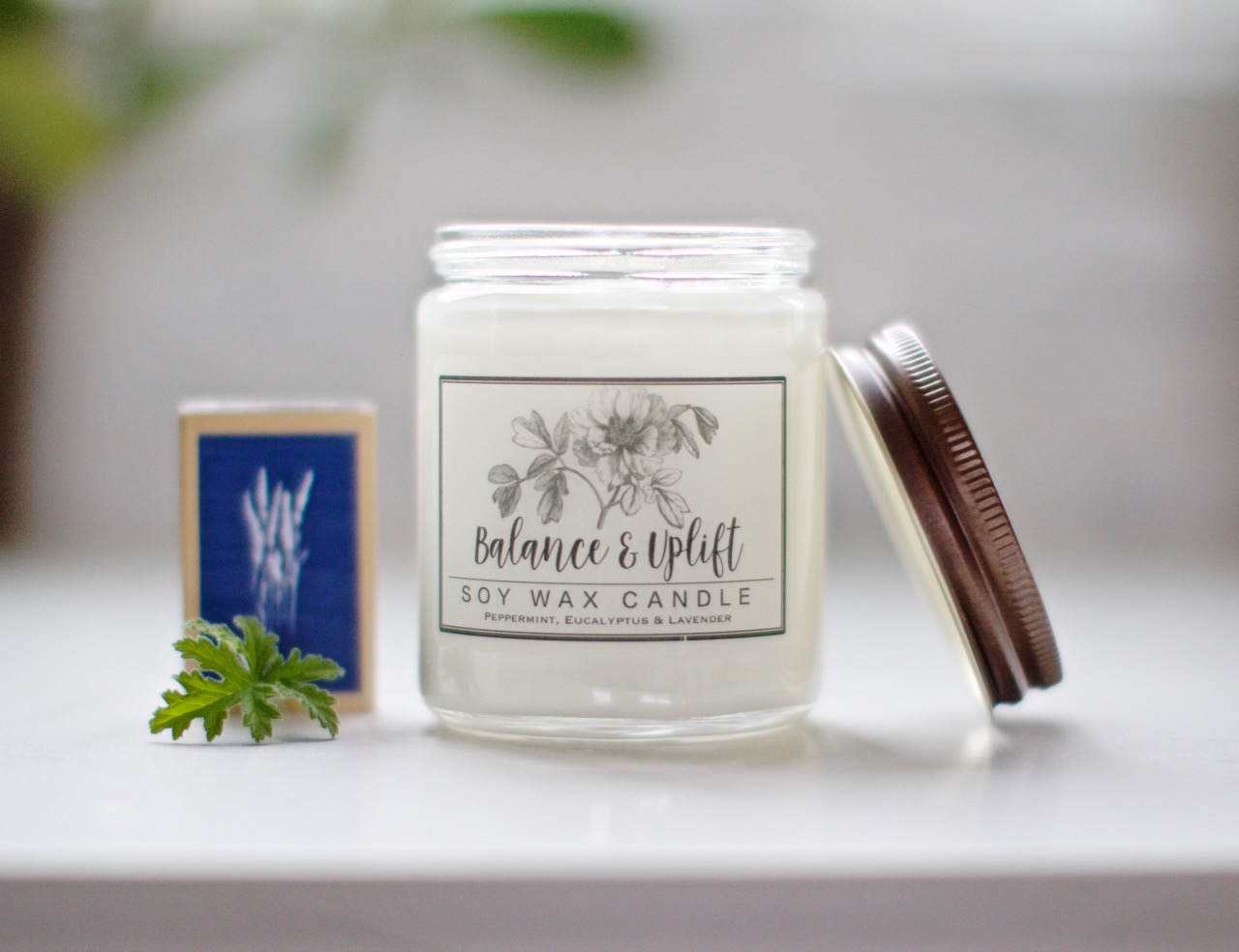 So Enamored with our newest candle, a fresh clean scent that is the bright spot in any room of your beautiful house. 8 oz 40 hour burn time Just $12.50
We made this candle the feature of our new Stress Relief gift set including Lavender Relaxing Aromatherapy Soap and a Vintage Botanical Matchbook. This set arrives gift wrapped with your custom gift tag message on top so you can send directly to that loved one who needs a little TLC.